Ferrocarrils de la Generalitat de Catalunya (FGC) y la empresa de Barcelona Awaait Artificial Intelligence, SL (AWAAIT) han firmado un acuerdo de colaboración para desarrollar un sistema, pionero en el mundo, que ayude a mejorar el control tarifario y el acceso a las estaciones de las líneas Barcelona-Vallès y Llobregat-Anoia.
Este sistema de control del fraude, denominado "Detector" genera alertas en tiempo real cuando detecta lo que se conocen popularmente como "trenecitos" (usuarios que entran o salen de las estaciones sin validar aprovechando el paso previo para las validadoras de otro usuario en el margen de tiempo en que las puertas permanecen abiertas) puesto que se pueden identificar e interceptar inmediatamente a la persona infractora e imponer la sanción correspondiente para disuadir a los usuarios de mantener esta práctica muy minoritaria en los accesos de FGC, pero que provoca un efecto grave en la percepción de otros viajeros.
Ferrocarrils de la Generalitat de Catalunya (FGC) and the Barcelona firm Awaait Artificial Intelligence, SL (AWAAIT) have signed a cooperation agreement to deploy a pioneering system to help monitor payment of fares and access to stations on the Barcelona-Vallès i Llobregat-Anoia lines.

This system for controlling fare-dodging, named "Detector", generates real-time alerts when it spots what are known locally as "trenets" (users entering or leaving stations without stamping tickets by slipping through the machines behind another user, taking advantage of the time the gates stay open after they pass through). This make it possible to identify and intercept fare-dodgers immediately and impose the relevant fine to deter them from this practice, which is restricted to a very few people at the entrances to FGC stations, but which has a major impact on other passengers' perceptions.
Ferrocarrils de la Generalitat de Catalunya (FGC) i l'empresa barcelonina Awaait Artificial Intelligence, SL (AWAAIT) han signat un acord de col·laboració per desplegar un sistema, pioner al món, que ajuda a millorar el control tarifari i d'accés a les estacions de les línies Barcelona-Vallès i Llobregat-Anoia.
Aquest sistema de control de frau, anomenat "Detector", genera alertes en temps real quan detecta el que es coneix popularment com a "trenets" (usuaris que entren o surten de les estacions sense validar aprofitant el pas previ per les validadores d'un altre usuari, prenent avantatge del marge de temps en què les portes romanen obertes al seu darrera) ja que es pot identificar i interceptar immediatament la persona infractora i imposar la sanció corresponent per dissuadir-los de mantenir aquesta pràctica molt minoritària als accessos d'FGC, però que provoca un efecte greu en la percepció dels altres viatgers.
Descripción del funcionamiento del sistema
'Detector' consiste en una cámara que observa la zona de validación y que transmite un aviso cuando detecta el paso de un infractor potencial. Este aviso llega a terminales móviles en forma de secuencia de imágenes, muy pocos segundos después de la entrada de la persona usuaria.
Un interventor equipado con un terminal móvil (y con el aplicativo "Detector" activado) recibe la alerta y decide si es necesario proceder con la intercepción del infractor potencial. En caso afirmativo, para la persona identificada en la imagen y le pide el billete o el título de transporte. Si el billete o título no está validado, es incorrecto o simplemente la persona no lleva ningún billete, tramita una sanción.
El sistema se convierte también en una herramienta de gestión, puesto que genera automáticamente estadísticas de fraude en tiempo real y permite seguir la evolución en el tiempo.
How the system works

'Detector' consists of a camera watching the ticket stamping area which sends an alert when it spots a suspected fare-dodger going past. This alert is sent to mobile terminals as a sequence of images just a few seconds after the user in question goes through.

An inspector equipped with a mobile terminal (with the "Detector" application installed) receives the alert and decides whether to intercept the suspected fare-dodger. If they do, they stop the person identified in the image and ask them for their ticket or travel pass. If the ticket or pass has not been stamped, is not in order or the person simply has no ticket, they are fined.
The system also represents a management tool, as it automatically generates statistics on fare-dodging in real time so that their development over time can be monitored.
Descripció del funcionament del sistema
'Detector' consisteix en una càmera que observa la zona de validació i que transmet un avís quan detecta el pas d'un potencial infractor. Aquest avís arriba a terminals mòbils en forma de seqüència d'imatges, molt pocs segons després de l'entrada de la persona usuària.
Un interventor equipat amb un terminal mòbil (i amb l'aplicatiu "Detector" activat) rep l'alerta i decideix si cal procedir a la intercepció del potencial infractor. En cas afirmatiu, atura la persona identificada a la imatge i li demana el bitllet o títol de transport. Si el bitllet o títol no està validat, és incorrecte o simplement la persona no porta cap bitllet, tramita una sanció.
El sistema es converteix també en una eina de gestió, ja que genera automàticament estadístiques del frau en temps real i permet seguir-ne l'evolució en el temps.
FGC en la vanguardia en el control de fraude
FGC está en la vanguardia del sector del transporte público en el despliegue progresivo de medidas tecnológicas y operativas para el control del fraude.
Así, desde 2011, y para reforzar las intervenciones dentro de las instalaciones, aplica el método de validación del billete o título de transporte tanto en la entrada como en la salida de las estaciones. Con este control se ha conseguido reducir sensiblemente el fraude, que en el año 2013 se situó en el 0,041% en el global de la red.
Hasta el día de hoy, y de forma puntual, desde el Centro de Control Integrado de FGC se observaban ocasionalmente las imágenes de las cámaras de vídeo que controlan las barreras tarifarias de las estaciones y se transmitían por teléfono al personal de intervención las características físicas de las personas infractoras para orientar en las tareas de intervención. El nuevo aplicativo automatiza este proceso y permite la vigilancia permanente de las barreras tarifarias.
Este nuevo sistema de intervención selectiva tiene la ventaja de no interferir el paso del resto de clientes: permite reducir el número de controles masivos y sus eventuales molestias y establecer, en su lugar, controles selectivos a cualquier hora y con equipos de intervención más reducidos.
La prueba piloto instalada en uno de los accesos de la estación de Provença ha supuesto una reducción drástica del fraude por "trenecito".
FGC está planteando el despliegue de esta solución a las estaciones de Catalunya, Muntaner y en el resto de accesos de la estación de Provença durante el año 2014.
FGC at the leading edge of stopping fare-dodging

FGC is at the leading edge in the public transport sector with the gradual deployment of technology and operational measures to stop fare-dodging.

In this respect, since 2011, to reinforce measures on its sites, it uses the system of stamping the ticket or travel pass both on entering and on leaving stations. This measure has cut fare-dodging significantly: in 2013 it stood at 0.041% for the network as a whole.

Up to now, the FGC integrated control centre has monitored the video cameras at the ticket barriers in stations on an occasional basis and telephoned inspection staff with the physical descriptions of fare-dodgers to assist inspection tasks. The new application automates this process and allows constant surveillance of ticket barriers.

This new inspection system has the advantage that it does not get in the way of other travellers: it makes it possible to reduce the number of mass checks and the inconvenience these can cause, replacing them with selective checks at any time by smaller inspection teams.

The pilot trial at one of the entrances to Provença station led to a drastic reduction in this type of fare-dodging.

FGC is planning to roll out this solution at Catalunya and Muntaner stations and at the other entrances to Provença station in the course of 2014.
FGC a l'avantguarda del control de frau
FGC és a l'avantguarda del sector del transport públic en el desplegament progressiu de mesures tecnològiques i operatives per al control de frau.
Així, des de 2011, i per reforçar les intervencions dins de les instal·lacions, aplica el mètode de validació del bitllet o títol de transport tant a l'entrada com a la sortida de les estacions. Amb aquest control s'ha aconseguit reduir sensiblement el frau, que l'any 2013 es va situar en el 0,041%, en el global de la xarxa.
Fins ara, i de manera puntual, des del Centre de Control Integrat d'FGC s'observaven ocasionalment les imatges de les càmeres de vídeo que controlen les barreres tarifaries de les estacions i es transmetien per telèfon al personal d'intervenció les característiques físiques de les persones infractores per orientar les tasques d'intervenció. El nou aplicatiu automatitza aquest procés i permet la vigilància permanent de les barreres tarifàries.
Aquest nou sistema d'intervenció selectiva té l'avantatge de no interferir el pas de la resta de clients: permet reduir el nombre de controls massius i les seves eventuals molèsties i establir, en el seu lloc, controls selectius a qualsevol hora i amb equips d'intervenció més reduïts.
La prova pilot instal·lada en un dels accessos de l'estació de Provença ha comportat una reducció dràstica del frau per "trenet".
FGC està planejant el desplegament d'aquesta solució a les estacions de Catalunya, Muntaner i a la resta d'accessos de l'estació de Provença durant l'any 2014.
Acuerdo para comercializar el sistema
El acuerdo firmado entre FGC y AWAAIT también establece la colaboración en el ámbito de la comercialización del nuevo producto. Así cada una de las partes comercializaran el producto en el ámbito de su competencia: FGC el servicio de la consultoría para optimizar el uso dentro de la realidad operativa de cada cliente y AWAAIT comercializará el aplicativo de soporte.
Agreement to market the system

The agreement signed by FGC and AWAAIT also establishes cooperation to market the new product. Thus, each side will market the product within their own area of competence, with FGC offering the consulting service to make the best use of it in each customer's specific circumstances and AWAAIT supplying the support application.
Acord per a comercialitzar el sistema
L'acord signat entre FGC i AWAAIT també estableix la col·laboració en l'àmbit de la comercialització del nou producte. Així, cadascuna de les parts comercialitzarà el producte en l'àmbit de la seva competència: FGC el servei de consultoria per optimitzar-ne el seu ús dins de la realitat operativa de cada client i AWAAIT comercialitzarà l'aplicatiu de suport.
FGC avanza en el concepto Smart Train
Con este proyecto de control de fraude a través de una aplicación diseñada en base a algoritmos de inteligencia artificial, FGC avanza en el concepto Smart Train, desarrollando iniciativas y soluciones innovadoras para conseguir una gestión ferroviaria inteligente, investigando en el sector de la movilidad, y aplicando la tecnología y la innovación para mejorar la eficiencia y la sostenibilidad del territorio.
FGC avança en el concepte SmartTrain
Amb aquest projecte de control de frau a través d'una aplicació dissenyada en base a algoritmes d'intel·ligència artificial, FGC avança en el concepte SmartTrain, desenvolupant iniciatives i solucions innovadores per aconseguir una gestió ferroviària intel·ligent, investigant en el sector de la mobilitat, i aplicant la tecnologia i la innovació per millorar l'eficiència i la sostenibilitat del territori.
FGC makes progress in the SmartTrain concept

With this fare-dodging control project using an application designed on the basis of artificial intelligence algorithms, FGC is making progress in the SmartTrain concept, pursuing innovative initiatives and solutions to achieve smart railway management, conducting research in the field of mobility and implementing technology and innovation to improve efficiency and sustainability in its region.
Images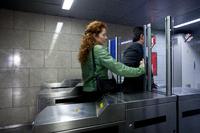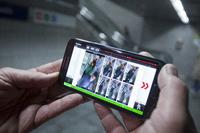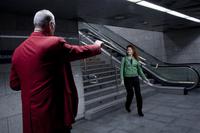 Fitxers adjunts