On the night of the attacks, the President of the Generalitat, Artur Mas, conveyed his solidarity with the French people affirming that it was "as if they had occurred at home". "Many of our European compatriots have left us […] and we feel as if their deaths are our own due to the great friendship the bonds us with France and the strong ties we share together", Mas expressed during an interview on Catalonia's national public radio and television.
After speaking to the Minister of Home Affairs, who on the night was in contact with the Spanish minister of Interior, President Mas explained that "all measures of prevention at our disposal have been taken". In this regard, Artur Mas wished to give a message of "peace and tranquillity to the people, in the knowledge, however, that the problem is exceptionally present and what we have to do is to be on guard".
In the face of these attacks of "immense brutality", the President expressed that "we must be firm and strong, more than ever, because there have always been problems, attacks and terrorism, and when it happens close to home the effect is even more striking". "We must defend our values ​​and give an example of the coexistence and cohesion that represents our society", affirmed the acting president.
Furthermore, the Government of Catalonia made public its unconditional support to the government of the French Republic and will unequivocally stand beside.
Images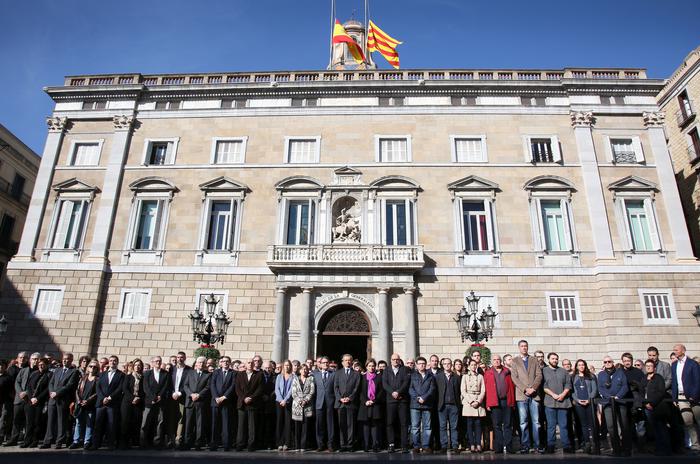 Vídeos