In his official statement on the prosecution of former President Artur Mas, his Vice President at the time, Joana Ortega, and the then Minister of Education, Irene Rigau, Carles Puigdemont affirmed that those responsible for "judicialising political claims" and "who have committed all sorts of abuses to prosecute beliefs" will face "a nation that, with all its differences, nuances and diversities, will maintain its dignity".
The current President of the Catalan Government defended the elected representatives who were responsible for organising the 9N vote in which more than 2.3 million people took part in "to express their opinion on the relations between Catalonia and Spain", and which fulfilled "a commitment between citizens and institutions, between the people and their representatives". The former president and two of his cabinet members "will be put on trial for something that never should have reached the courts", Puigdemont stated.
For the President, the 9th of November was "a day of joy and democratic strengthening", "filled with hope for a nation that won a well-deserved victory". "A country capable of carrying out the 9N has a healthier democracy than a country that sends the leaders who made it possible to the courtroom", the President affirmed.
The case, which begins today, was brought before the High Court of Justice by the Spanish government on grounds of civil disobedience after the 9N 'citizen's participation process' was outlawed by Spain's Constitutional Court. However, over tens of thousands of people gathered in front of the courts this morning in support of the former members of Government and to reaffirm the democratic values that embodied the 9N symbolic vote.
The mass mobilisation followed presidents Puigdemont and Mas as well as various members of the Executive Council as they walked from the Palau de la Generalitat to the Palau de Justícia through the streets of Barcelona. In this regard, Puigdemont affirmed that "many of us today feel judged". It is for this reason "that a very significant representation of those who made the 9N possible will express our indignation for taking a political affair to the courts", he assured.
Images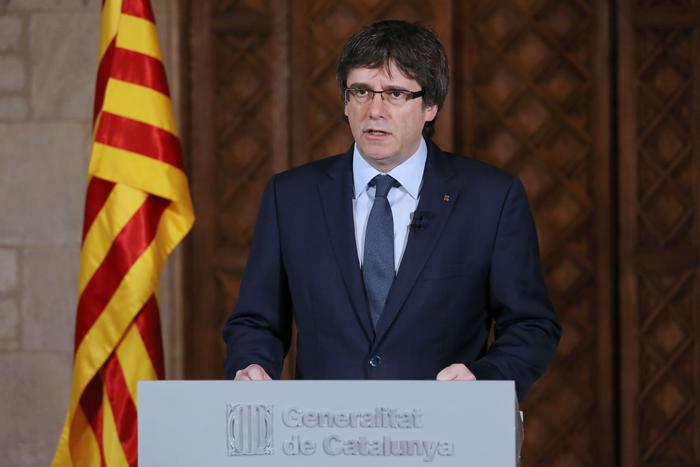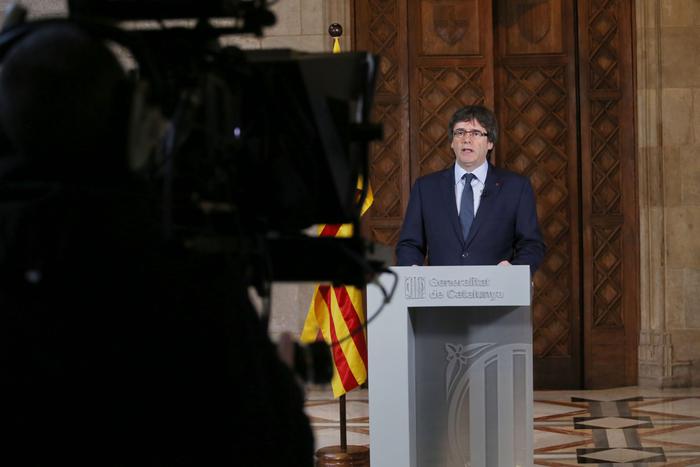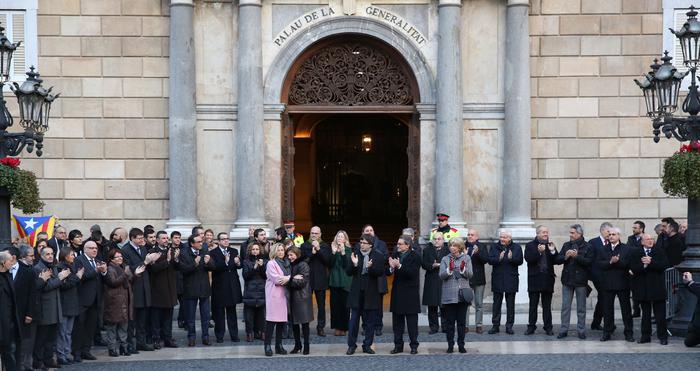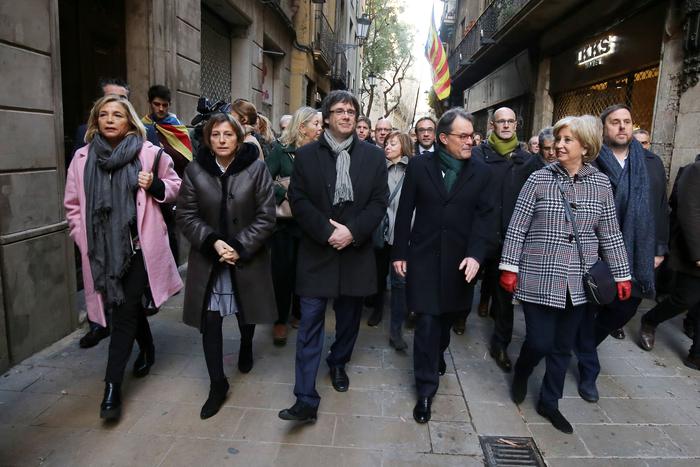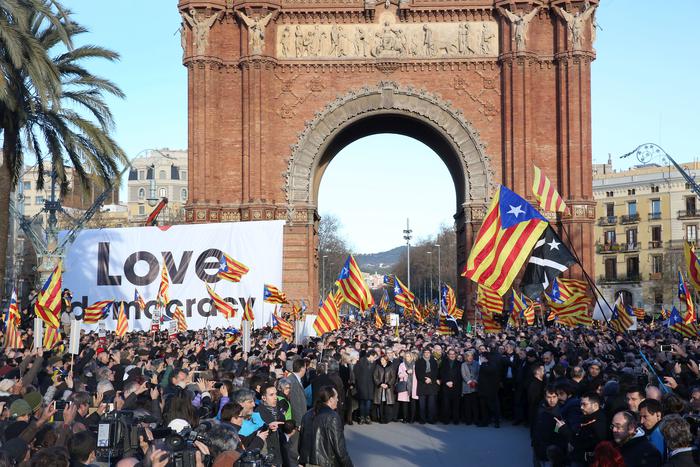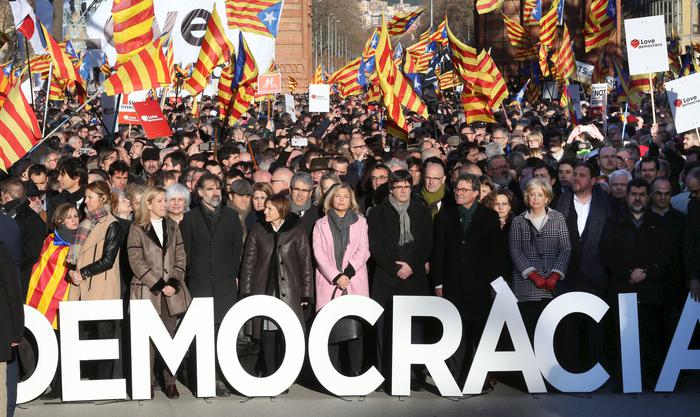 Fitxers adjunts